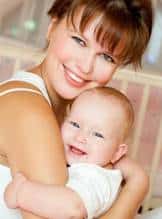 Ready to get mommy makeover surgery in Sacramento? It's common for women to experience unwanted physical changes after pregnancy and nursing, including breasts that have lost volume and shape and look saggy; downward-pointing nipples; weakened or separated abdominal muscles; and surplus fat on the abdomen, thighs or hips. A mommy makeover is a combination surgery that typically includes abdominoplasty and a breast lift, but can be any number of cosmetic procedures. If you're searching for "mommy makeover near me", you're in luck, because Dr. Hause's office is nearby!
If you are self-conscious of the ways your body has changed with motherhood, Dr. Donald Hause has a solution: "mommy makeover." Mommy makeover refers to a combination of surgical procedures to address these changes and restore your pre-pregnancy physique (or improve upon it!). Dr. Hause is a respected Sacramento mommy makeover surgeon who has helped numerous women feel more beautiful and confident with their bodies.
Mommy Makeover Candidates
The ideal mommy makeover candidate is a woman who:
Is unhappy with the physical changes caused by pregnancy/breastfeeding
Is healthy (both physically and mentally)
Does not have a chronic, uncontrolled medical condition that could increase the surgical risks
Does not smoke
Has finished breastfeeding
Has maintained a stable weight for at least six months
Understands the benefits and possible risk of complications
Does not plan to have more children in the future
If you believe that you are a suitable candidate for mommy makeover, and would like to explore your options with Dr. Hause, please call (916) 646-6869 or send us an email today and schedule a consultation.
Mommy Makeover Consultation
During your mommy makeover consultation, Dr. Hause will ask you about your specific goals and desired outcomes. These may include improving the size and shape of your breasts, lifting them to a higher position on your chest or eliminating loose, saggy skin on your abdomen. Dr. Hause will examine the areas of your body you are concerned with, noting factors like the elasticity of your skin and the amount of excess fat. He will recommend the procedures he feels will help you achieve your goals.
To confirm that you're a good candidate for surgery, Dr. Hause will also take down a detailed medical history. He will ask you about any previous surgeries or health conditions that you have that could affect the surgery. Once Dr. Hause has cleared you for surgery, and you've decided to schedule your mommy makeover, the two of you will work on a treatment plan. You are encouraged to ask any questions or bring up any concerns you have about your upcoming mommy makeover.
What Does Mommy Makeover Include?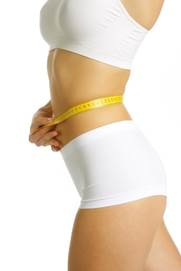 Mommy makeover is a highly personal procedure that reflects the individual desires of the patient. Your mommy makeover will be customized to your personal needs and goals.
Depending on the changes your body has experienced with pregnancy, your mommy makeover could include:
Breast augmentation – improves the shape and size of small or "deflated" breasts
Breast lift – restores sagging breasts to a higher position on the chest wall; will correct downward-pointing nipples
Breast augmentation with lift – improves the shape, size and position of small, sagging breasts
Tummy tuck – removes surplus fat and skin, tightens weak/separated abdominal muscles, tightens the remaining skin; may remove or improve the appearance of stretch marks
Mini tummy tuck – a variation of traditional tummy tuck that focuses on the lower abdomen (beneath the belly button)
Liposuction – removes areas of unwanted fat from the body
Procedural Details
Mommy makeover is performed on an outpatient basis with anesthesia for your complete comfort. Your mommy makeover procedures may be staged out into separate procedures (allowing you to recover in between each surgery), or combined into a single operation. Dr. Hause will explore the pros and cons of each approach with you.
The breast augmentation incisions are made in one of three locations: on the areola (the dark skin surrounding the nipple); underneath the breast, in the crease; or in the armpit. Through the incisions, Dr. Hause will create a small pocket in the breast tissue and position the saline or silicone implant inside.
The breast lift incisions are made around the areola, sometimes extending vertically down to the breast crease. Through the incisions, Dr. Hause will lift the breast tissue and reshape the breast mound higher on the chest, securing it with internal sutures. He will remove redundant skin and re-drape the skin more tightly over the new breast shape.
The tummy tuck incision is made horizontally, right above the pubic area, from hipbone to hipbone. Dr. Hause will remove excess fat deposits and surplus skin and tighten separated abdominal muscles. Then, he will re-drape the skin more tightly over the new abdominal contour and suture it into place.
Liposuction is performed through tiny incisions in the treatment areas. Dr. Hause will insert a small tube called a cannula to break up the fat; then, he will use suction to gently remove it from the body. Dr. Hause may use ultrasonic energy to melt the fatty tissue, making it easier to remove from the body. Alternatively, he may use the tumescent technique, which infuses the tissue with a special fluid to decrease blood loss, bruising and post-operative pain.
Recovering from Mommy Makeover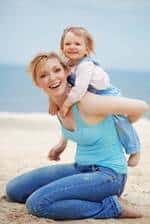 For the first few days after surgery, your treated areas will be sore, swollen and bruised. These side effects last temporarily and you will feel better after a week or so.
As you heal, you should rest and relax as much as possible. Your range of motion will be limited, and you must refrain from any bending, lifting or straining. You will need to ask a spouse, family member or friend to assist you with household tasks, including childcare.
Dr. Hause will schedule several follow-up appointments to monitor your healing, remove your sutures and answer any questions.
Mommy Makeover Pricing
No two mommy makeovers are alike, and pricing reflects that. Your mommy makeover cost will depend on your specific treatment plan and other factors (e.g., the type of implants used). Because a mommy makeover can include many different surgical procedures, it's difficult to quote a price prior to a consultation with the doctor.
Financing Options
We offer mommy makeover financing through CareCredit. CareCredit is one of the most popular healthcare financing companies in the country. It offers a variety of plans with low monthly payments and reasonable interest rates. CareCredit allows you to schedule your surgery when you want, without worrying about paying the entire cost upfront.