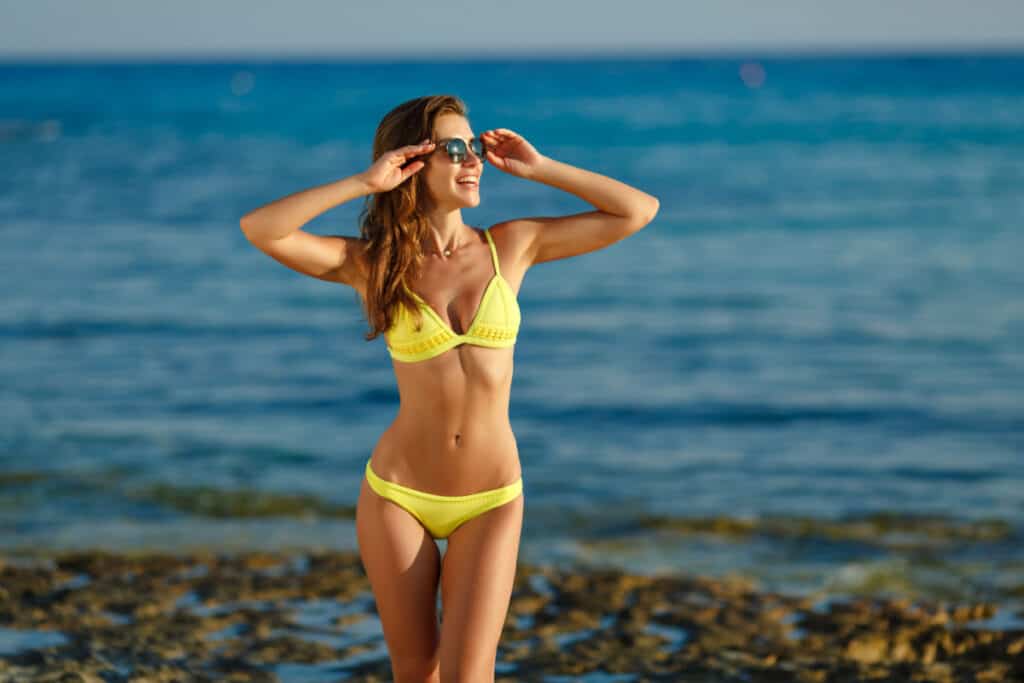 Summer is almost here, and that means it's time to start thinking about getting a beach-ready body. Busy schedules can make getting to the gym and sticking to a strict routine a challenge. Additionally, even with diet and exercise, some people have fat that won't budge despite these positive lifestyle choices. However, if you have 25 minutes, you can achieve great fat loss results for an improved appearance. Sacramento Aesthetic Surgery offers SculpSure body contouring technology to help get you ready for summer.
How SculpSure Gives You a Beach–Ready Body
SculpSure is a non-surgical procedure that uses innovative light-based technology to destroy fat in targeted areas. It can help you achieve a beach-ready body by eliminating unwanted pockets of fat in several problem areas, including:
Abdominal area
Inner thighs
Outer thighs
Love handles
Benefits of SculpSure
This treatment boasts the following benefits:
Non-surgical: For those that prefer non-surgical fat reduction methods, SculpSure is the ideal solution.
Minimal downtime: SculpSure has no associated downtime. It can be performed in 25 minutes, and you may return to regular activities immediately following the procedure. Some patients may feel minimal soreness in the treated areas for a few days following the procedure.
Stubborn pockets of fat: Diet and exercise is great for achieving overall weight loss, but targeted areas can remain problematic even with the strictest lifestyle choices. This is because weight loss is associated with a reduction in the size of fat cells, but not a reduction in the amount of cells. For pockets of fat that are not responsive to other fat-reduction methods, SculpSure can be used to treat these areas and reveal a smoother, more attractive body contour.
Effective result: After you have had your SculpSure treatment, the fat cells that were destroyed will not return. This can help you not only achieve but also maintain a slimmed-down appearance. Results can be seen as soon as six weeks after your SculpSure treatment, with full results typically appearing at 12 weeks.
SculpSure in Sacramento
A more sculpted appearance awaits you this summer. If you are looking to uncover a slimmer, more toned you, SculpSure can be performed in the time it takes for you to watch an episode of TV. Schedule a consultation at Sacramento Aesthetic Surgery to learn more about how SculpSure can ensure that you look great in shorts, sleeveless dresses, and bikinis this summer. Call our office today at (916) 646-6869 or complete our online contact form.