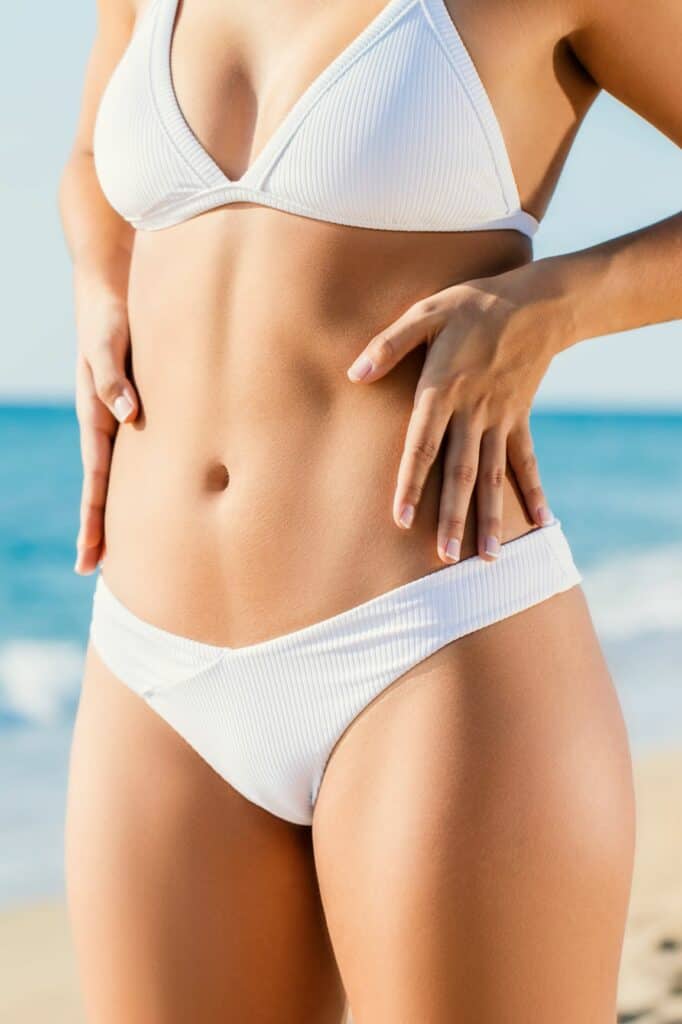 Mini Tummy Tuck
Plastic surgery is responsible for some amazing aesthetic outcomes, but it is still surgery, so it makes sense that patients seek out options that are less invasive when possible. Undoubtedly, that explains the popularity of mini tummy tuck, a modification of the traditional tummy tuck procedure. In this blog, board-certified plastic surgeon Donald Hause of Sacramento Aesthetic Surgery explains why mini tummy tuck is an appealing choice for certain patients. 
How Mini Tummy Tuck Is Different
Both types of tummy tuck involve removing fat deposits and excess skin from the lower abdomen, but only regular tummy tuck includes pulling down the upper abdominal skin and repairing abdominal muscles. Patients should be aware that addressing the lower abdomen exclusively only makes sense for patients whose fat is confined to that area, as a mini tummy tuck can make the upper abdomen bulge when fat and skin are present there.
While it is necessary to reposition the belly button to maintain normal body proportions after pulling abdominal skin with a tummy tuck, a mini tummy tuck allows many patients to leave their navel untouched. 
Advantages of Mini Tummy Tuck
The perk that excites most patients about mini tummy tucks is that the incision and resulting scar are often significantly smaller — on average around 6 to 12 inches shorter. Although in either surgery Dr. Hause is careful to place the incision low enough that it is covered up by most underwear, it can be nice to have a less conspicuous scar when you are fully naked.  
Additionally, because mini-tummy tuck limits the surgery to a smaller portion of your body, your recovery will inevitably be easier and briefer, though results obviously can differ from patient to patient.
Are You a Good Candidate for Mini Tummy Tuck?
Usually, the determining factor with regard to whether a patient gets a mini tummy tuck as opposed to tummy tuck surgery is the existing condition of his or her body. Simply put, if the fat and loose skin are limited to the lower abdomen and the area above your navel remains in relatively good shape, a mini tummy tuck could be the appropriate solution. However, those people with significant fat and skin above the belly button are probably better served by going for the full procedure.   
The best way to know for sure whether this less intense procedure will adequately address your problem areas is to meet with Dr. Hause directly so that he can examine your abdomen. To schedule a consultation, please call (916) 646-6869 today.